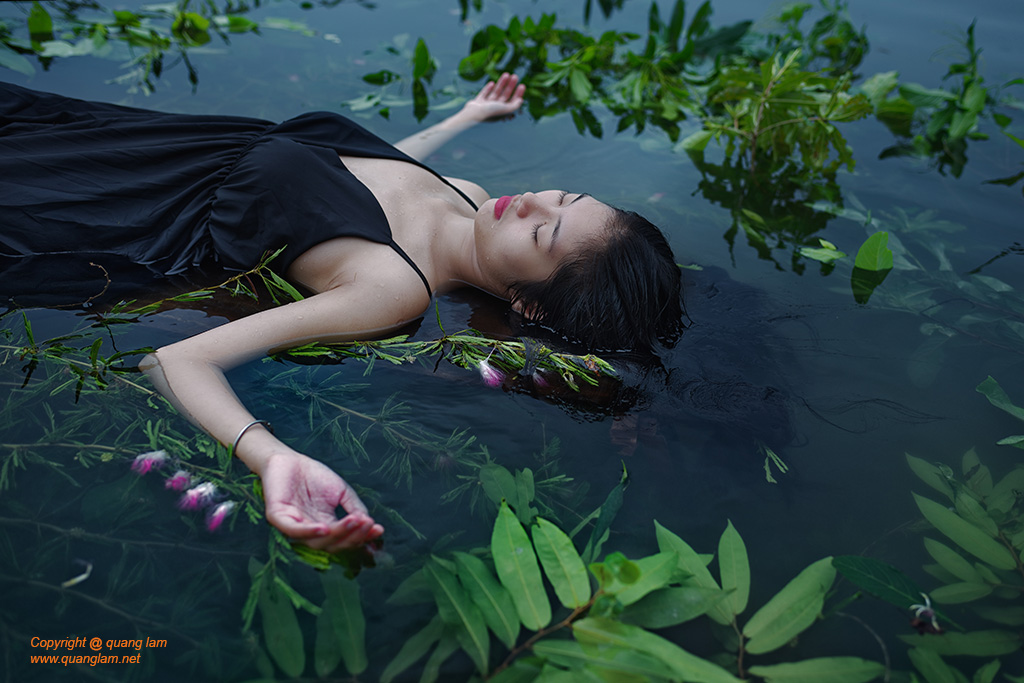 This series is inspired from the poem "Laments From the Royal Harem" written in the 18th century, by Nguyễn Gia Thiều.
The poet tells the destiny a woman of the royal harem which
was similar to his own. First a favorite of the king, she had been abandoned,
falling into an oblivion made of misery and bitterness.
As a metaphor but also a goddess, the moon is used to describe the inner sentiment of a fragile beauty.
[…]