Air Skylen – Skyline Part (Photos and 3D Game Installation)
by photographer Quang Lam
This installation is a part of Air Skylen project displayed at Hanoi Creative Week 2022.
The installation has a game video installed in an immersive environment built with a large city map of Hanoi and surrounded by photos of anonymous skyscrapers photo series.
The purpose of the game is to crash the airplane into growing buildings replacing them by trees. The score is defined by a green city percentage.
The game is an augmented reality game with photo and 3D objects.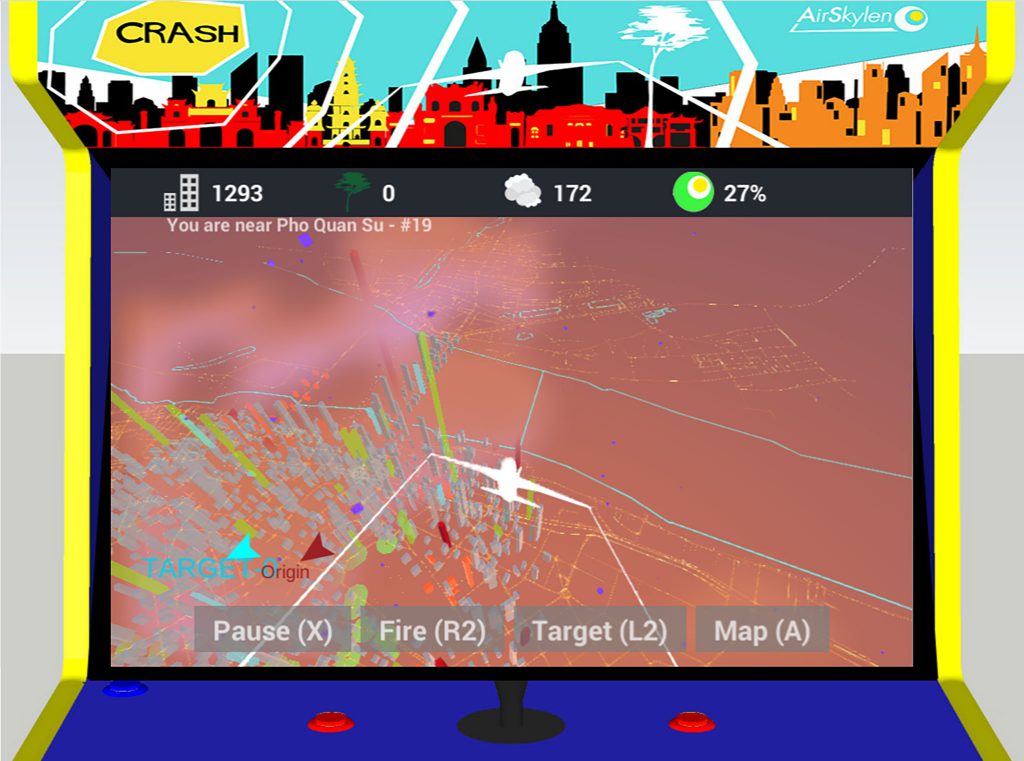 Only playable on desktop computer : Click here to play
The art installation is questioning our vision for the future based on unlimited growth leading to "the Crash".
Suggestions for the boutique
Air Skylen – Skyline Part (Photos and 3D Game Installation)